SERVICES
Freight forwarders specialise in managing the timely, efficient and cost-effective transportation of your goods.
Precision Forwarding provides our customers with reliable and professional freight and customs brokerage services. We have the knowledge, capability, and experience to offer a range of services.
Whether sea freight, air freight or road transportation, we will tailor a shipping solution that precisely fits your supply or distribution chain requirements.
"Flexibility" is our watchword. Every one of our customers is individual and has their own specific needs, from SME's to large Blue Chip clients. Being flexible allows us to personalise our services to match your needs, whatever your time frame and budget.
Air Freight
Your customers are waiting for your products. How can you get them where they need to be on time and on budget?
Air Freight services are the perfect solution when you need to deliver high-value or time-sensitive shipments. Operating from airport-to-airport, they offer a higher level of control and flexibility than many international courier services. You can also enjoy a greater choice of departure days, routings and pricing options.
At Precision Forwarding, we can precisely tailor our services to meet the unique demands of your commercial customers, big and small, from around the world. Whatever your needs, from delivering small volumes to last minute requests, we ensure that your international cargo arrives safe, sound and on-time.
Ocean Freight
Ocean freight services are a more economical and greener way to ship large or bulky items internationally. While air freight is favoured for time-sensitive shipments, ocean freight is still the first choice for many businesses and individuals looking for a cost-effective solution.
If you need to ship a significant volume of goods, and if you are happy for longer transit times to be offset by reduced cost, ocean freight could be the perfect option to suit your needs.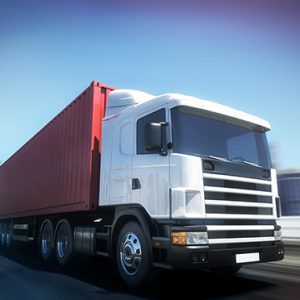 Land Transport
We can provide road and land based transport services throughout Australia and across the globe.
Because of our experience in the world wide shipping industry, we've developed a strong global network of carefully selected partners who can help us deliver your goods anywhere in the world. From single pallets up to full trailer loads, we will create a customised road freight solution for your needs.
Road Freight is most suitable for consignments over 50 kilos. We can utilise all forms of road haulage and can take on full loads and part loads, including specialist cargo such as valuable and hazardous materials.
Customs Clearance & Consultancy
We offer freight customs clearance management for all our international freight forwarding services, to ensure each consignment reaches its destination without delay.
No matter which customs regime, we have the experience and the expertise to clear your goods in an instant.
Our many years of experience and the expertise is there to benefit you, and leave you free to concentrate on other matters. We collect and deliver worldwide door-to-door, providing all the necessary documentation and customs requirement for shipments arriving into Australia by air or sea.
We'll pre-arrange Import Customs clearance at all Australian ports to avoid any undue delays to the freight once it has arrived. We will also arrange Customs entries to be submitted accurately and timely to speed your shipments on their way, avoiding any unnecessary delays to your exports.
Warehouse & Distribution
Ensure the safety of your goods with flexible storage options
Our team at Precision Forwarding can provide for your warehousing needs by offering dedicated warehousing and distribution solutions, that deliver value to your business.
Through our global network of trusted partners we can deliver professional warehousing wherever you need to store your goods. Ensuring a highly efficient routing system to reduce cost and improve delivery service to your customer just at the right time.
Our extended warehousing services are offered on a flexible basis – simply choose the ones you need to create your own tailored package.
We have the capacity and the know-how to assist importers, exporters and local companies with all their third-party warehousing and distribution needs.
Additional Valued Services
We do things differently from other forwarders. We take your shipment personally.
We provide all our customers with a single Precision expert, appointed to manage all aspects of your shipment from start to finish.
We promise that you will not be shunted from department to department or handled by a generic call centre. You will always have a single point of contact, an expert who knows you, understands your business and is committed to YOUR satisfaction.
We never forget that your needs are the basis of our business and we set the standards for customer service.